We take steps every day to ensure best practices in sustainable printing and manufacturing. There is more to sustainability than "being Green" by posting logos and certifications. Being an environmentally responsible company requires action and tangible results. Additionally, a list of checks and balances throughout all aspects of the manufacturing process. We approach sustainable printing and business operations as one of the key drivers to a successful business model. Sustainable business practices start at the ground level ensuring all employees are aware of the impact our business makes on the environment.  By performing regular internal audits and working closely with our clients on best practices, we strive to make a difference in the long-term use of resources to lessen the impact of our operation on the environment.
Sustainability Goals and Commitments
Executive participation and accountability ensures all sustainability goals, legal obligations, and other requirements related to business and manufacturing practices.
Partnerships with suppliers who support our sustainability philosophy; annual supplier reviews to ensure continued commitment towards these objectives are met.
New Solutions are actively sought to ensure we are delivering products that meet the needs of our client's environmental policies.
Measurement of our performance to ensure progress towards sustainability and target continual improvement.
We are committed to being good stewards of the environment by promoting the conservation, sustainable use, and recycling of our natural resources. We also encourage the use of paper products made responsibly from natural resources, and actively promote sustainable practices that positively impact the environment.
Factors that Impact the Environment:
Plate Making and Recycling
Minimized Water Consumption (e.g. fountain solution recycling) through advanced press room technologies
Product design for maximum press sheet utilization, minimal waste
Smart systems for power/electric usage
Paper waste, baling and recycling
Sourcing Sustainable Stocks and Materials
From engineered papers, recycled stocks and plastics, we promote the use of materials made responsibly from natural and recycled resources whenever possible. We vigorously promote eco-friendly practices that maximize the look, feel and function of your products while minimizing environmental impact.
FSC® Certified
Printing Arts can help your Green Initiative!
Why FSC®?


FSC® provides a credible link between responsible production and consumption of forest products, enabling consumers and businesses to make purchasing decisions that benefit people and the environment as well as providing ongoing business value.
Press Room:
At Printing Arts we use several technologies to minimize the environmental impact of our production practices. UV press room technologies are a big part of our environmentally responsible manufacturing practices. Conventional printing inks typically contain 10%-20% of VOC's (Volatile Organic Compounds) to allow the inks to dry through oxidation.  The oxidation process releases the VOC's into the atmosphere and can become a major part of urban smog.  By printing with UV inks and coatings, we greatly reduce the amount of VOC's since they are cured (dried) with light rather than oxidation.  By curing the UV inks and coatings with light, the harsh chemicals required to dry the conventional inks are eliminated, making the printing an emission-free process. Additionally, we also incorporate +AddBrilliance foil effects to our print and packaging work. This cold-foil technology is applied in-line and is a 100% recyclable alternative to foil stamping. Since the foil is applied in-line, the foil can be overprinted maximizing throughput and minimizing waste. Please visit our +AddBrilliance page for further details.
Conservation: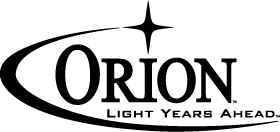 Printing Arts takes a proactive approach to conserving energy every day. From our smart systems for using power to our day-to-day office management of lighting systems and electronics we go the extra mile to conserve energy whenever possible. In fact, Printing Arts was presented the Environmental Stewardship Award by Orion Energy Systems for our installation of smart systems for power and energy usage. Our Orion smart fixtures displace 125,506 kWh annually. Over the lifetime of the fixtures, this is equivalent to:
Planting 23 acres of trees
Removing 2,186 tons of airborne pollutants
Saving 207,213 gallons of gasoline
Our Midwest production facility places us in a central US location. This enables us to reduce the distance to your pack-out/production/distribution facilities. This savings helps your bottom line as well as the environment.