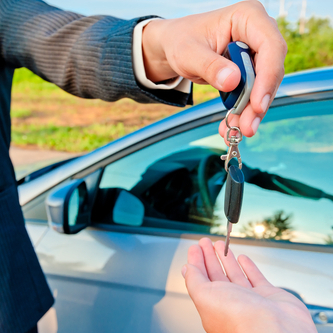 AUTOMOTIVE
The automotive purchasing experience is just that; an experience. We help manufacturers and their dealer/partners enhance this buying experience through top-quality print services. From showroom materials such as standees, counter mats and wall clings to brochures and catalogs, we enhance the experience by producing sales and marketing tools that exceed expectations.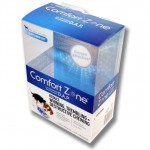 CONSUMER PACKAGING
We are a trusted partner to many consumer goods manufacturers and private label brands. Bring us your product and we will develop a cost-effective packaging solution that fits manufacturing standards while standing apart in a cluttered market space. We produce folding cartons as well as all ancillary sales and marketing materials including floor graphics, counter displays ceiling danglers, aisle violators and displays. We are also a leading producer of unique product launch kits.
EDUCATION & UNIVERSITIES
Pick up an annual report or catalog from any one of Chicago's leading educational institutions and chances are you have experienced our work. We produce marketing communications materials for both undergraduate and alumni groups at Chicago's leading colleges and universities.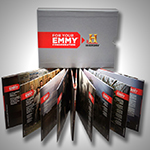 ENTERTAINMENT PACKAGING
We serve key sectors of this dynamic and rapidly changing industry including retail gaming, cinema and home entertainment. Theater lobby promotional tools include such items as standees, counter mats, beverage carriers, wall clings and motion displays. We produce memorable packaging experiences utilizing UV pressroom technologies for an expanded line of special effects packaging for increased consumer appeal at retail.
FOOD & PRIVATE LABEL
We manufacture food packaging and tray sleeves for small to mid-size co-packers and private label retail food brands. We have an ability to customize buying programs fit to your needs and schedules. We can produce, warehouse and distribute your packaging on-demand to leverage volume pricing and timely delivery.
PHARMACEUTICAL
Our Pharma print production team has a vast understanding of this highly specialized industry. With added complexity to Med regulations we have an experienced team that speaks the language pharmaceutical marketing. We produce launch kits, sales aids, Med Ed Kits and DTP/DTC promotions.
RETAIL IN-STORE PROMOTIONS
Helping clients win at retail is our passion. Talk to us about our past successes with clients on solving challenging problems at retail. We produce Danglers, Wobblers, Aisle Violators, Motion Displays, Dump Bins, PDQ's, Power Wings and Window Clings. Printing Arts can single-source your store promotional programs through a store kitting program.