Welcome to the world of AddBrilliance Digital Foil! This innovative digital print technology combines the flexibility of digital printing with the cold foil-transfer process to create metalized surfaces, even for small runs or individual prints such as personalization.
AddBrilliance Digital Foil is a digital application that allows for foil enhancement to be applied to digital printing jobs. The unmatched flexibility allows for personalized foil and can be applied on one side or both sides of the printed sheet. The digital foils come in silver, gold, holofoil and security patterns for high-value, high security coupons. Foil can be enhanced by overprinting 4-color digital images to achieve a full gamut of color foil options.
Here's how the technology works: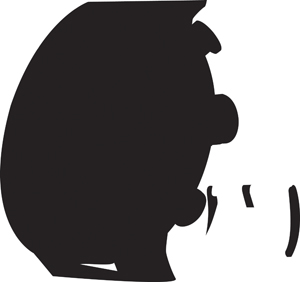 Press sheet receives spot application of black toner.
Printed black sheet goes into foiler for foil application.
Spot foil sheet returns to press for final overprint.
We are excited as to the opportunities this equipment will bring to customers. With the beauty of foil enrichments, combined with the strength and flexibility of digital printing, you and your customers can get a truly unique printed piece.
Curious to learn more? Click HERE to see an animation of the technology in action. And be sure to order your copy of our Digital Foil Color Reference Guide. This handy booklet is a great introduction to some of the possibilities of the technology.