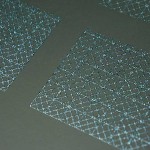 Raised UV Press Test Book
This informative book was developed to test the tolerances of raised UV and pearlescent UV coatings. Several line weights and patterns were applied to the press sheet. The test incorporates two hits of rich black and two hits of soft touch coating. By studying this guidebook, creative professionals can better determine how to set line weights in their artwork .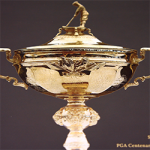 Cold Foil vs. Gold Ink Test Book
We ran our +AddBrilliance cold foil up against a staple pressroom ink technology, gold ink, to compare how the two press technologies compared. We ran five tests as well as ran a digital HP Indigo to proof the project before going on press. Multi-level sculpture embossing and soft touch laminate were also incorporated into this test.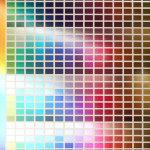 AddBrilliance Foil Color Chart
Need to know more about +AddBrilliance cold foils? This color chart is a great primer to the technology. This 2-part color guide compares a variety of colors with and without cold foils. Order your color chart and see how +AddBrilliance cold foils will enhance any printed piece!