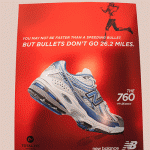 Foil decorating continues to be a standout solution for bringing product differentiation at retail.  For marketers and brand managers the challenge remains how to build and sustain brand position through package decorating all while keeping an eye on manufacturing costs. Foil decorated packaging is one way to improve and differentiate at retail. This type of solution can be impractical primarily due to the cost of the substrate. Cold Foil is a great alternative and offers the best of both worlds; a perfect balance of cost-efficiency and shelf impact.
What is inline cold foil?
In-line cold foil is a technology developed to streamline the process of foil stamp decorating. Hot foil stamping continues to be a highly effective and elegant form of high-end decorating for both packaging and print communications. But manufacturers have been looking for ways to improve throughput on the finishing and decorating leg of the production sequence. Enter in-line cold foiling.
Cold foil is applied using a printing plate coated with a clear adhesive. The adhesive is "spot" transferred to the substrate followed by a web of contact "foil" that adheres to the press sheet. The result is a brilliant cast of metallic foil. Since the foil is applied in-line (during the print sequence), the foil can then be decorated (overprinted) with a combination process and PMS inks.
A fast, flexible and cost-effective finishing technology:
1. Overprinting can be performed in-line
The inline foiling press is equipped with both cold foil, printing units and anilox coater systems. With the foiler on the front end of the press, advanced decorating utilizing PMS and process inks can offer almost limitless possibilities when designing your print work. Enables full-surface sheet decoration at high speeds. Add UV coatings and pearlescents for increased appeal.
2. Eliminates the need for engraved hot stamping dies
Cold foil utilizes standard offset printing plates, rollers, washing agents and rubber blankets for applying the adhesive in the cold foil process. This serves a two-fold benefit. First, hot stamping dies are eliminated which saves cost. Anyone who has sourced brass stamping dies knows the cost impact on competitive print work. Second, by utilizing a screened printing plate, foil can be applied in a fine screen pattern which expands the creative possibilities for your design work on packaging, point-of-sale materials and printed collateral.
 3. Economical
Cold foil also offers increased Speed-to-market potential. By performing the foiling during the print sequence, production lead times can be reduced to shorter production times. By using multiple parallel-running, narrow foil rolls, the foil consumption can be minimized and made more economical.
 4. Eco-friendly
In-line cold foil is a process that uses a powder-based metalized material to achieve its luster and brilliance. This technology enables the sheet to be fully recyclable along with the inks and coatings.
5. Considerable design flexibility
No need to apply opaque white – the foil is simply omitted in the relevant areas. Since foils are applied in a screen value, increased flexibility in designing of print and packaging can be achieved through metallic halftone effects. Hot stamping tends to "iron out" or deform many patterned or textured substrates. Cold foil eliminates this temperature/pressure influences by preserving the surface of the substrate. This also is beneficial when printing to the back side of the substrate. No edge/image shadow marks on the rear of the print substrate – important, for example, when producing items such as magazine covers.
With these considerations we encourage all packaging professionals to take a second look at cold foil. We look forward to supporting your business in 2014!